Rheo Morph
See More about Rheo Morph >>>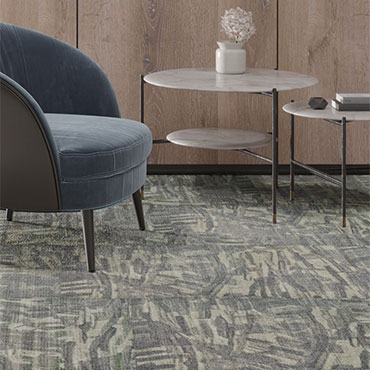 Rivers are constantly evolving – always changing shapes and forging new pathways. As they transition, rivers leave scar patterns on the landscapes they touch. These patterns and their stories inspire Durkan's Rheo Morph collection. As part of The Waterways Project, the Rheo Morph collection fosters a symbiotic relationship with rivers and hospitality spaces. Rheo Morph encourages respect for and protection of our water ecosystems.
Rheo Morph is available in Definity, Durkan's exclusive tufting technology that offers supreme creative flexibility across color, pattern and texture. The collection is also available in Durkan's Pattern Perfect, PDI carpet tile, and tufted broadloom.
---
NOTE:
Chatham Carpet & Interiors does not carry every style of product. Check with us first about a particular product or to see if your product choice is available for special order.
---