About Orcon® Products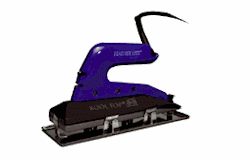 ORCON Corporation was founded in 1962 to meet the rigid requirements of the aerospace industry. Mr. Hollis Bascom formed ORCON Corporation in response to aerospace's demand for quality lightweight, non-woven reinforced materials, filling a critical void in the fabrics industry. The company name is derived from the types of products ORCON produces: ORiented CONtinuous strand.

Mr. Bascom patented the manufacturing process BOCS (Bonded Oriented Continuous Strand) that ORCON uses to create these highly advanced materials. In this process, two sets of yarn are laid down perpendicularly on a substrate (typically ultra-thin polymer film) and then bonded in place with an adhesive. The adhesive process ensures that the yarns are fully integrated into the structure and guarantees greater strength with the lowest possible weight. The development of this process has made ORCON Corporation the leader in reinforced film technology.

ORCON's Aerospace Division has grown to be a trusted and reliable supplier of quality reinforced film and insulation blankets and materials to aerospace companies around the world.

In 1970 the Carpet Seaming Tape Division was added to serve both the residential and commercial carpet industries. That year ORCON developed its first hot melt carpet seaming tape. Now known as ORCON's Floor Covering Installation Systems Division (FCISD), this unit produces high quality flooring installation tools in addition to the industry's leading seaming tapes, used by carpet installers to close and secure seams during carpet installation.

ORCON Corporation is a substantial, mature company, and continues to support the needs of growing industries by developing new and innovative products that meet stringent quality requirements.
---
---